Roof Replacement.
Potential free roof replacement 💥 If your roof have been damaged by a recent storm, like high winds, hails and any other storm related damages.  You may be entitle to a free roof replacement paid by your homeowner insurance
💥 Call for a free evaluation 💥
 ROOF REPLACEMENT DONE RIGHT WITHOUT ANY SURPRISE
1- Everything Included, Not Hidden Fees & Not Extra Charge... When you hire us to perform your roof replacement, everything is included, Labor & Materials, Dumpster & Permit, Replacing all rotted wood, Installing new lead flashing around chimney, Ridge vent installation and... even the unexpected roof repairs not included in the price..
2- Not deposit require to start your project... Our policy is never take deposit from our customers until we have delivered our promises.. We will pay materials from our pocket, deliver materials to your property, Get the building permit, we also will deliver the dumpster to your property before we ask for any deposit.. Different from other contractors we never ask for money in advance for materials, not even an small deposit.
3- Roof replacement done by code...  We follow and exceeds the roofing industry require codes, We install six (6) feels ice water around all perimeter of the roof, chimney, valleys and other critical areas, Many times in roofs with low pitch we install Ice & Water to the 100% of the roofing deck, We use the best roofing paper in the industry, syntactic paper instead of the regular felt paper, all roofing features replaced.
4- Lead flashing done professionally... We always install a new lead flashing on every roof replacement, even if your chimney have a new one, We do more than installing a new lead flashing around chimney, We also install step flashing that prevent the the driven winds water leaks, and the new lead flashing are waved a minimum of 4 inches under the shingles.
 Most Roof Replacement $149.00 Per Month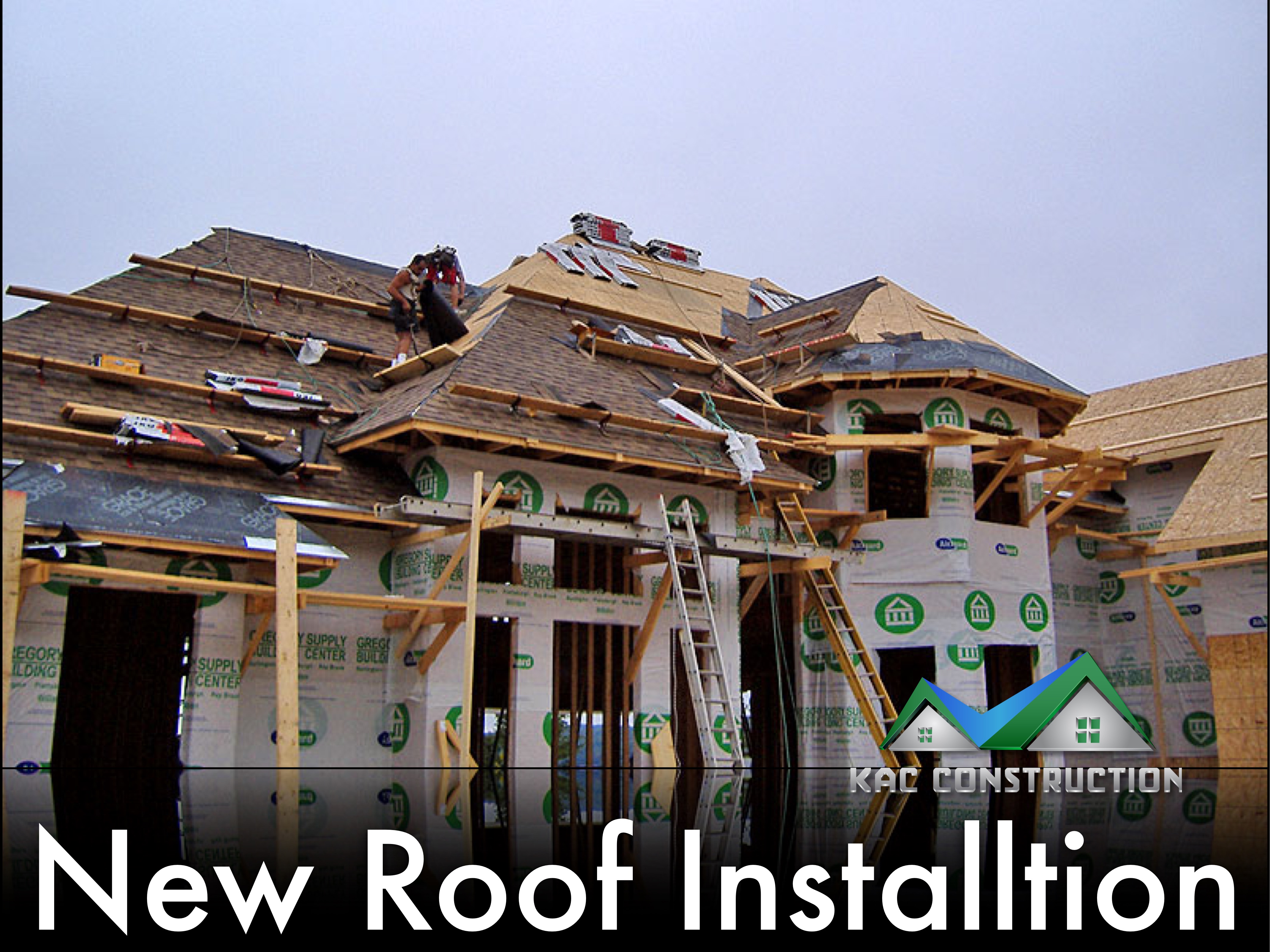 Just One Missing Shingle

Just one (1) missing shingle is enough to qualify for a potential free roof replacement ✨ Call is for a free drone evaluation and if we find storm related roof damages 🌤✨ You may qualify for a new roof Replacement paid by your homeowner insurance ✨ Our public adjuster will take care of everything from start to finish.
MAKE MONEY JUST BY REFERRING YOUR FRIEND.
Call us today for your free estimate and get your new roof replacement done as soon as tomorrow.... Free estimates 💥 FINANCING AVAILABLE 💥  Get your roof done now and do the payments later, Financing approved in just few minutes and funds available the same day 💥 Apply today and get your roof done as soon as tomorrow.
KAC Construction Tel. (401)837-6730
POTENTIAL FREE ROOF REPLACEMENT 
ROOF REPLACEMENT DONE RIGHT THE FIRST TIME